What seemed like a far-fetched reality a few decades ago, has become a massively adopted technology in various industries. Yes, we're talking about drones and how they have taken the market by storm when it comes to revolutionizing industrial operations. Drones are not only considerably affordable but also help eliminate heavy machinery requirements in fields like mining. This inevitably paves the way to significant productivity hikes, along with introducing unparalleled security for workers.
Read to know why using a drone in mining has become a crucial aspect of today's industrial operation taking place.
Stockpile surveillance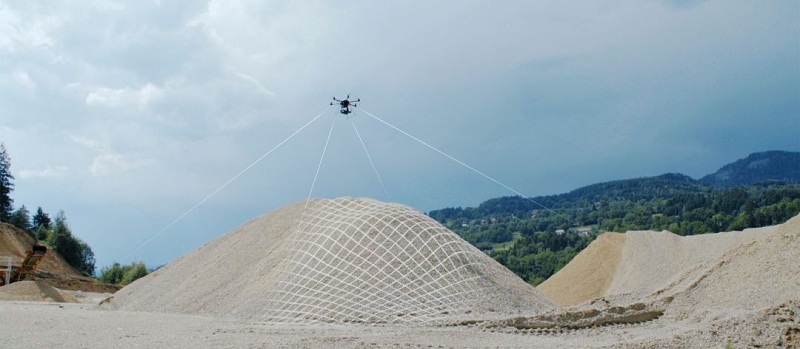 Chalking out accurate maps of mining area turns out to be an arduous task, which is why using smart technologies becomes pivotal. Workers often end up risking their life while mapping the grounds because of excessively hazardous environmental conditions. However, a drone mapping mechanism will eliminate any such rusk as the entire survey procedure is carried out without any human intervention. This way, mining companies are not only able to save a decent chunk of money but also effectively safeguard the life of miners. Stockpile management becomes a cakewalk when the surveillance process is executed with the help of aerial means.
When talking about volume calculations, most companies rely on theoritical models for the volume calculation. But with regular use of drones and a processing platform like "MinoDrone", anyone can fly drone, process images and find the exact volume of the stockpile within minutes. All within few minutes.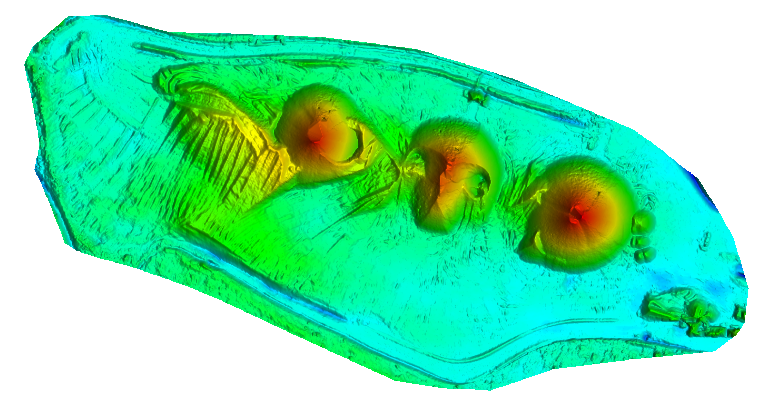 Precise drilling and blasting
Engineers used to struggle with the utmost correct position of drilling and blasting spots when technologies like MinoDrone were seemingly absent. Nowadays, precise geo-mapping enables mining companies to have photographed segments handy so that no error seeps in during the execution of a blasting operation. Real-time data collected from these advanced sensors, coupled with the use of various IoT devices, allows mining engineers to confirm the exact spots before performing a task. This not only reduces the risk of mismeasurement but also helps save the excess cost that shows up due to system inaccuracies. Drone technology has now grown to facilitate mining operations in a way that authorities have all the data right in front of them without having to worry about any human error.
Effective hauling and loading
Apart from easing out the blasting and drilling process, drones mining also enables a well laid out network of haul roads. This essentially becomes possible with the help of precise digital mapping with advanced drone systems that allow terrain modules to be readily available for reference purposes. Drones also allow a suitable measurement of excavated volumes so that the loading process becomes seamless. This further facilitates the hauling process without having to require any manual intervention, thus improving process efficiency significantly. With a robust monitoring system in place, mining engineers become able to eradicate concerns that show up when the entire process has to be done manually. Hence, bench elevations become easy, as well as accurate to track so that most of the manual errors get handled seamlessly.
Handy inspection measures
Drone systems introduce the use of artificial intelligence in mining with the help of which, the inspection takes a modern route. Mining operations are critically based on regular inspection measures, but the presence of hazardous conditions makes it risky to be handled manually. Video and image data captured by advanced drones like those from droneindia can entirely transform the way mining procedures are carried out. Accurate mapping of roads, bridges, tailing dams, towers, conveyor belts, etc. becomes essential in order to ensure safety and improve productivity altogether.
The regular use of Drone maps are in form of Planning tools which are helpful in both short term and long term planning. Its much more easy to plan when you have the latest updated map both in 2D and 3D, then using the conventional black and white autocad files. Making the tools every day usable.
Takeaway:
Drone technology is here to stay and bring exemplary improvements on the monetary front when used in several mining operations. Companies like Minocular are coming up with excellent drone devices so as to help mining industries take a considerable leap of success and successfully come up with numerous cost-cutting measures.